Saying thank you has been proven to boost employee morale, retention, and productivity. However, gratitude is more than a hollow spoken 'thank you' after a meeting; it's part of a thoughtful, long-term attitude shift which permeates the chain of command and embodies company culture.
Even though the office is saturated with top-of-the-line perks, something is missing—a spark that could inspire them to truly love what they do.
Whether you dedicate weekly time to show appreciation, say thank you when it's unexpected, or leave hand-written notes, simple changes to uplift and encourage your people can not only elicit a smile, they can also contribute to your bottom line.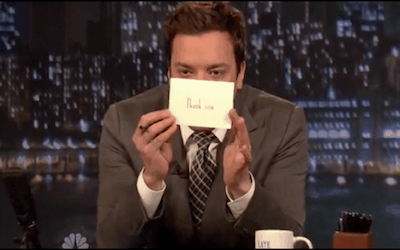 In the spirit of giving, here's a roundup of some of the internet's best tips for thanking employees:
Want more?
[mc4wp_form id="3459"]