A 2013 Gallup survey revealed that 70 percent of U.S. workers are disengaged during their workday. Employees can be distracted by smartphones, social media, personal emails and personal matters. Many employees find it hard to focus consistently and consistently do their best work.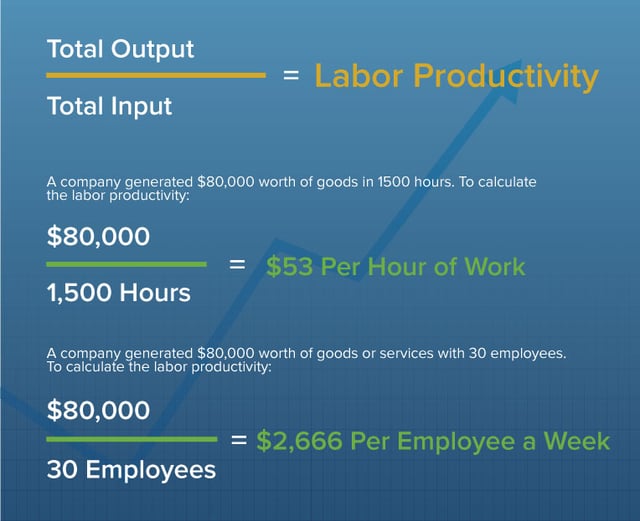 When employee monitoring is done poorly, businesses may find that what they hoped to gain in productivity is undermined by what they lose in engagement and trust.
Remember when choosing a metric, you get what you measure. If you measure hours, people will log hours. The same goes for customer service metrics like customer reviews, or production of code for a tech company. Whichever metric adds value to the business should be the metric prioritized and consistently tracked.
Tips on how to measure employee productivity
Measure tasks, not hours or days. Work being completed is what matters, not exact hours in the office.

Communicate your expectations with your employees. If you notice an employee is being less productive, ask them if having more time on a specific task would help.
"Productivity is a measure of output per unit of labor and is best measured through the setting and achieving of goals mutually agreed upon between employees and management. Some folks are more productive per hour worked than others, which essentially means that some employees need to spend more time per day to achieve goals equal in significance to those of their peers." — Zach Mangum, GroSocial
Use tools such as Slack, Desk.com, or Mavenlink to help track tasks and keep tasks public, so other team members can see if they need to jump in and help.

Implement daily or weekly updates. Updates can be easily made through a tool, email, or in person during a meeting.

Put trust in your employees to choose what is most productive for them. Does one employee work better at home, or another work better earlier in the day? Let them adjust when or where they work to maximize their own productivity and have short and long term goals.

Keep on going targets and benchmarks. It is important for the employee to know if they are on track or not, as well as their leaders.