A successful employee recognition program can boost bottom-line business results. Engaged employees are driven by a shared sense of community, feel elevated by management and peers, and are more likely to volunteer their time and resources to the company.
The CFO role is undergoing major changes. The laser focus on financial health has expanded to include performance improvement, which ultimately can reduce turnover and cost as a result. In addition to managing high-level organizational budgets and finances, CFOs are being saddled with a host of new responsibilities from managing a globally diversified business to mitigating new technology risks. In fact, succession challenges and attracting top talent topped the list as one of the 2017 challenges faced by CFOs. With an employee recognition program in place, employees are less likely to actively search for employment opportunities, feel connected to their organization, and are more likely to donate extra time and effort for the overall good of the company and its bottom line.
---

---
Disruption brought on by rapidly evolving technology and the resulting human behavior affects industries of all verticals and the roles of all professionals. However, one of the most glaring changes is in employee behavior, talent management, and organizational culture. While these may sound like Human Resources issues, oftentimes they land on the CFO's desk.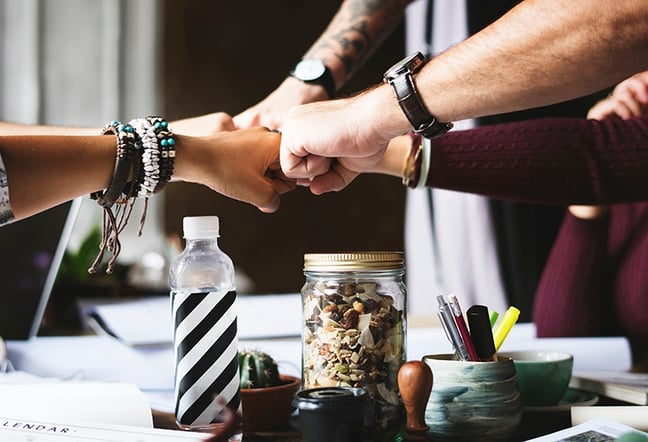 While the implementation of an employee recognition program may seem like an HR initiative, it's responsibility is ultimately the CFO's. Talent management has become a priority with cost savings being the ultimate goal.
How Can an Employee Recognition Program Save Money?
Organizations can affect employee behavior with the construction of an employee recognition program and developing an underlying culture of recognition, which have been proven to boost employee engagement. Companies with highly engaged employees realize a 17% increase in productivity, 41% reduction in absenteeism, 40% or lower annual turnover, and even 21% greater profitability according to Gallup's 2017 State of the American Workforce report. When employees feel appreciated and connected to the mission, they are less likely to make careless mistakes and miss work days. Employee turnover can cost organizations 150% of that employee's salary. Engaged employees are much less likely to actively seek other employment opportunities, thus reducing turnover.