With the economy continuing to improve, employees are becoming more critical when looking for the best company to boost their careers. The better the benefits, the more alluring your company looks to potential candidates. In order to stay competitive, a wellness program could set you apart from the pack and boost employee retention.
---
Workplace wellness is any workplace health initiative, whether it be a promotional activity or organizational policy. This initiative is typically comprised of several various activities such as:
Health education

Weight management programs

On-site fitness programs or facilities
In 2013, the Kaiser Family Foundation estimated that approximately 77% of U.S. firms offered employee wellness programs. There are many benefits that can be reaped from promoting workplace wellness:
Increased Productivity
A study by RAND corporation found that employers who offer wellness programs not only see an increase in overall productivity, but also find their employees are much more engaged in their work.
Employees who are encouraged to lead healthier lives are more productive.

Better personal health not only increases concentration and boosts energy levels, but healthier individuals have a more optimistic outlook on their work as a whole.
Employee loyalty
If employees feel that their company cares about their wellness, they are more likely to stick around with their company and will gift their employers with longevity.
Present Employees
By implementing a wellness program into your company, you are ensuring the health of your employees. Thus, less absenteeism is seen in the workplace due to illness.
Promotes Teamwork
A wellness program involves everyone in the office. An on-site gym provides outside socialization for employees and encourages open communication.
There is a definite link between wellness and productivity: 60% of businesses cite improving performance and productivity as their key drivers to implement a wellness program. The key is to create a wellness program that fits into your work culture, ensure that employee well-being is at the heart of the program, and design a program that allows plenty of employee engagement.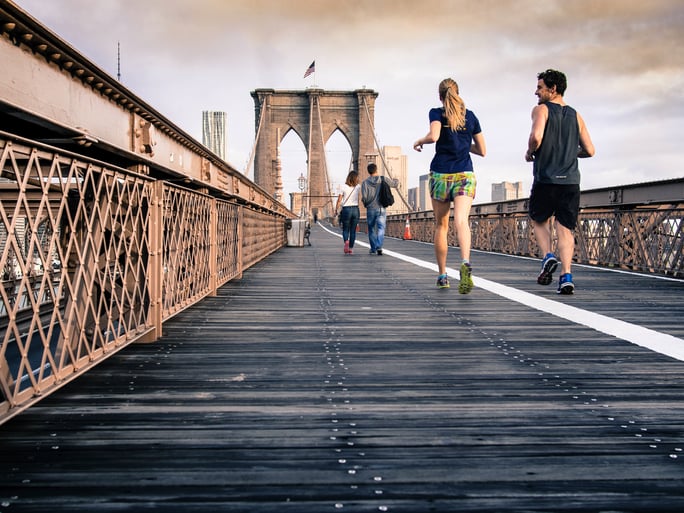 Be sure to consider all aspects of employee health before implementing a wellness program. In a study conducted by Human Resources Today, 70-80% of employer's wellness programs emphasize weight management, smoking cessation, and fitness improvement. When only about half include a stress management component. Employees want to see all aspects of their wellness taken care of, and if employers pay attention to their stress levels they feel as if their employers are taking a personal interest in their overall happiness and success with the company.
The Centers for Disease Control and Prevention conducted a case study of a workplace wellness program at Austin, TX's Capital Metro, Austin's local transit authority.Participants in the wellness program reported improvements in physical activity, healthy food consumption, weight loss, and blood pressure. Capital Metro's total health care costs increased by progressively smaller rates from 2003 to 2006 and then decreased from 2006 to 2007. Absenteeism has decreased by approximately 25% since the implementation of the program, and the overall return on the investment was calculated to be 2.43.
A wellness program is one of many effective strategies for attracting and retaining top talent. Not only will a wellness program promote healthy lifestyles for your employees, but it will:
Increase Morale

Increase Productivity

Increase Teamwork

Reduce health expense costs
Including a wellness program in your benefits package elevates your company's appeal and makes you a worthy competitor to other companies in your field.